Fees
We are a private billing practice. The doctors charge a fee, currently 100% of the schedule fee for consultations and 85% for procedures is refundable by Medicare.
BULK BILLING
Health Care Card holders and Pensioners are Bulk Billed for all services except home visits and further discounts are applied to private patients when payment is made in full at the time of consultation. We do not offer accounts however some of our doctors will accept GAP payments.
We bulk bill all services for Department of Veteran Affairs' patients and consultations for all children aged under 16 years. Many complex services such as health assessments and management plans are also bulk billed
Payment of fees is required at the time of consultation.
We have EFTPOS facilities and accept Mastercard and Visa.
Our staff, through our Medicare Australia Ezyclaim and On-line services, are happy to lodge your Medicare claim enabling rapid rebates.
Medicare offices are located in Ashmore and Southport.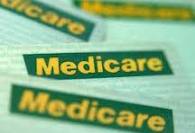 Don't Forget…
The Medicare Safety Net. Make sure you are registered as a family or couple – registration forms are available in the waiting room. The Safety Net is designed to help you. It means once you reach a certain threshold, visits to your doctor will cost you less.
If you pay your doctor in full then claim your Medicare rebate: Medicare automatically keeps a tally of your medical expenses for you and Medicare will contact you when you are nearing the threshold.
If you pay the GAP and bring in the Medicare cheque, you then have to take your receipts as proof of payment so they can keep a tally of your expenses for you and contact you when you are nearing the threshold.
If you have any questions please talk to our friendly reception team.